Local Recognition of Impact in San Mateo County
We are excited to announce that on September 21, 2023, Chan Zuckerberg Initiative featured an article, written by Sarah Lindenfeld Hall, highlighting Retraining The Village nonprofit as one of three nonprofits in San Mateo County providing impact to their local community. 
Retraining The Village is the bridge between homelessness and permanent housing" – Halley Crumb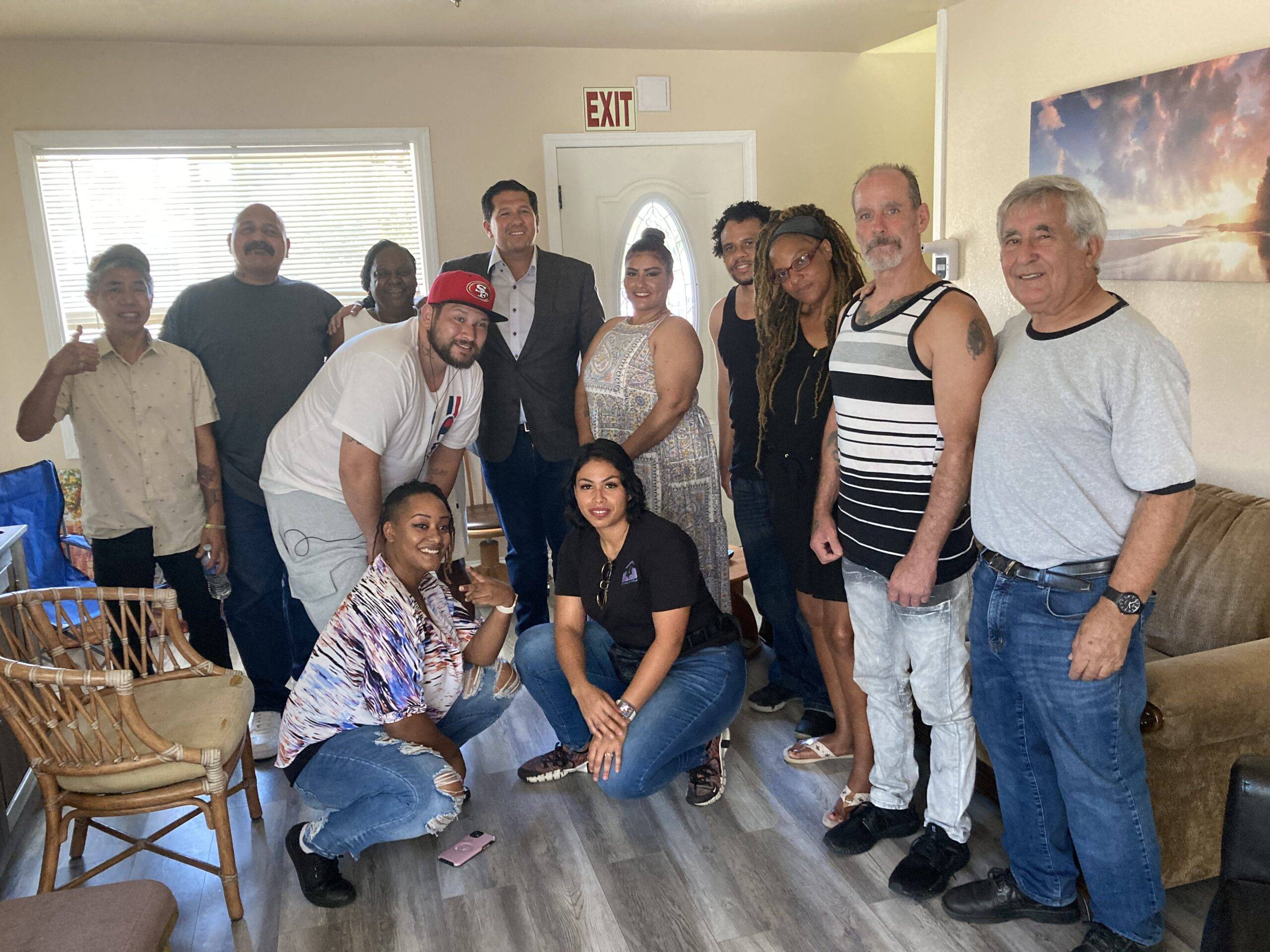 How Does Retraining the Village provide Impact?
One of the primary goals of a quality rehabilitation program is to break the cycle of recidivism. Without the proper support and guidance, men leaving incarceration, or individuals recovering from a substance use disorder, often face daunting challenges that increase their risk of returning to their previous circumstances.
Retraining The Village recognizes this need and offers a holistic approach that addresses the multifaceted aspects of reentry. By providing medication assisted therapy, mental health support, educational opportunities, vocational training, peer support, and mentorship, Retraining The Village equips individuals with the tools and skills necessary to navigate the complexities of society and forge a new beginning for themselves.
It Takes a Village To Change One Life At a Time
Halley Crumb works with State agencies and prison reentry programs to help place people in her homes. She has met with the Mayor of San Francisco and members of the County of San Mateo.
The financial challenges of paying the rent and other bills are daunting. A program of this magnitude requires partnerships, donations, and volunteerism.
JobTrain partners with Retraining the Village to provide vocational training to program participants. Bed, Bath and Beyond has been incredibly generous partner by providing linens, and Home Depot has partnered to provide supplies, and has even hired a number of the residents.
The neighborhood in East Palo Alto where two of the Retraining The Village residences are located, have been kind enough to trim one of the lawns. Neighbors have reported that the integrity of the personnel and residents at the Retraining The Village homes have improved the conduct in their neighborhoods.
The staff at Retraining The Village say, 'We walk side by side with the residents on their paths.'